Jetpac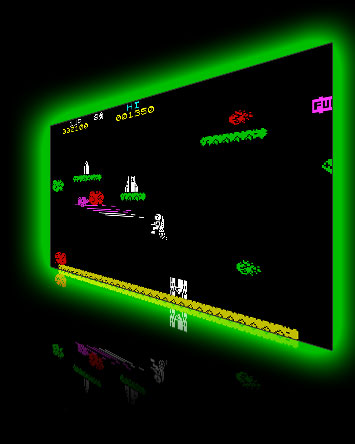 Jetpac is a ZX Spectrum classic. The ZX Spectrum was an immensely popular home computer system from the UK in the early 80's, used mainly for games. The games had to be loaded from a cassette deck, would take 4-7 mins, and if you got the volume setting wrong you'd have to start again. Suffice to say you were happy when you found a game like Jetpac… that would keep you happily playing for hours.
(Visited 54,948 times, 1 visits today)
this link
if the button doesn't work)
Jetpac is one of many great games we have here at smashingarcade.org. If you liked playing Jetpac, please explore our entire collection of great games. If you really like our site, please bookmark us.
We first launched in 2012 and did a major overhaul of the site in 2022, to deal with the ending of Flash. Follow us on Facebook or Twitter to get notified when we launch a new game and for occasional, secret links to hidden games on the site.
We currently have categories for cool games, best games, 70s, 80s and 90s games, platform games, arcade games, flash games and thinking games. Almost every game on this site is a full screen game, thanks to our amazing and brand new fullscreen browser technology.