Mario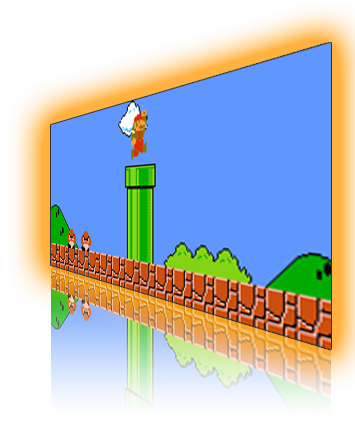 **Mario is currently only working if you still have Flash working on your computer – which is unlikely (as of 2022). We've been able to convert all our other games to HTML5, but have not been able to convert Mario unfortunately. We are keeping this page here for archive purposes, and for those running older computers which have never updated. **
Mario is the game that captured gamers hearts everywhere, and we're thrilled to present the original Mario online. Originally in the arcades as Mario Bros, Super Mario Bros was bundled with the first Nintendo, and has gone on to become the most successful game character in history. He was initially created by legendary games designer Shigeru Miyamoto as a cameo and first appeared in Donkey Kong. (Trivia: His full name is "Mario Mario"). This free online version of Mario is faithful to the original NES version, and guaranteed to be the best flash version you can find.
(Visited 533,895 times, 1 visits today)
this link
if the button doesn't work)
Mario is one of many great games we have here at smashingarcade.org. If you liked playing Mario, please explore our entire collection of great games. If you really like our site, please bookmark us.
We first launched in 2012 and did a major overhaul of the site in 2022, to deal with the ending of Flash. Follow us on Facebook or Twitter to get notified when we launch a new game and for occasional, secret links to hidden games on the site.
We currently have categories for cool games, best games, 70s, 80s and 90s games, platform games, arcade games, flash games and thinking games. Almost every game on this site is a full screen game, thanks to our amazing and brand new fullscreen browser technology.